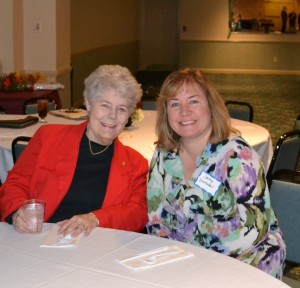 In November of each year, we elect our Officers and Directors. We have a maximum of 60 volunteers serving on our Board of Directors. We currently employ one full-time staff person. In addition, we have a very active group of student volunteers who serve as Student Directors. These students represent each of the four graduating classes.
We operate with a number of committees which are dedicated to raising money or public awareness or are dedicated to the purpose, operation, and long-range planning of TSF of Wakefield.  We are designated a 501(c)(3) organization under the terms stipulated by the Internal Revenue Service. Our tax id is 04-2444195.
Our volunteers can choose among fundraising committees (Phonathon, Business Appeal, Annual Winter Event: Comedy Night, Jazz Brunch, or Dinner Dance, Trivia Team Challenge, or Golf Tournament), public awareness committees (Class Reunion, Student Activities, Public Relations, Young Professionals), or operating committees (Office, Nominating, Scholarship Needs, Investment, Organizational Development). The Executive Committee is the body of officers and standing committee chairmen that makes recommendations to the Board of Directors regarding policies and procedures.
An Administrator runs our office, located in two rooms on the upper floor of the historic Americal Civic Center. She works with the volunteers, donors, applicants, parents, colleges, attorneys, financial advisors, and any interested person who calls or drops by the office.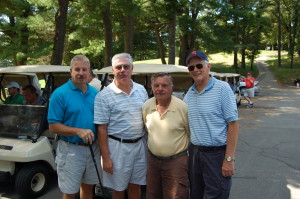 2020-2021
Officers:  Michael F. Kilkelly, President; Kathleen C. Scanlon, Vice President; James H. Guarino, Financial Vice President; John J. Landers, Jr., Treasurer; Geraldine M. Rowe, Secretary; Jennifer T. Walter, Financial Secretary; and Frank A. McLean, Auditor.
Directors:  Michael Boudreau, Stacey Constas, Steven Coyne, Patricia Desrocher, Walter Dolan, Catherine Donovan, Patricia Doren, Robert Eldridge, Lisa Erban, Catherine Fallon, James Fitzgerald, James Guarino, Ann Hadley, Jean Hall, Faith Hodgkins, Mary Jennings, Michael Kilkelly, John Landers Jr., William Lee, Anthony Longo, Douglas Lyons, Bo Martin, John McCarthy Jr., Frank McLean, Amy McLeod, Linda McManama, Thomas Merchant, Anne Miller, Stephen Nixon, John O'Leary Jr., Mary Anne Power, David Robinson, Geraldine Rowe, Kathleen Scanlon, Patrick Skulley, Martha Vatalaro, Jennifer Walter, Gayle Wettach, and Thomas White.
Administrator:  Roberta DiNitto
If you're interested in serving as a member of the Board of Directors, write us or call (781) 245-4890 to receive an application.
Our Endowment