Join Our Board of Directors
Thank you for your interest in TSF!
The Scholarship Foundation of Wakefield (TSF) is dedicated to empowering local students in their pursuit of higher education by offering financial need support.  Beyond our commitment to students, we proudly commemorate and pay tribute to numerous community members, families, businesses, and organizations through the administration and management of over 600 scholarship funds.
Being on the Board of Directors is an excellent opportunity for an individual who is passionate about TSF's mission of assisting local students and contributing to the community.  Selected Board Members have experience or leadership skills in business, government, philanthropy, or the nonprofit sector.  TSF Directors exhibit the qualities of integrity, credibility, and a desire to contribute to a Wakefield institution.  
Currently, we are actively seeking dedicated volunteers who possess experience in areas like accounting, bookkeeping, investment management, QuickBooks proficiency, social media management, and college admissions expertise. If you possess any of these backgrounds, we would be delighted to connect with you. Your contribution can make a meaningful impact on our mission.
Board of Director Position
Members of the Board of Directors support the work of TSF and provide leadership and strategic governance.  Our directors volunteer their time to serve on a number of committees. Some of these committees have fund-raising objectives, others are operational / administrative, and others focus on public relations.  Specific Board Member responsibilities include:
Attendance at board meetings which are held eight times per year, on the second Monday of the month.  The board does not meet in June, July, August, and December.

Participation in committees and task forces.

Supporting the Annual Appeal held in March by planning, working with student directors, and assisting during the day with the preparation of mailing materials.  

Reviewing and approving TSF's annual budget, and financial and audit reports.

Involvement and contribution to the discussion of business decisions.

Assistance in identifying and recruiting other Board Members.

Serving as an ambassador in the community.

Serving an initial one-year term as a new director with eligibility for re-appointment to additional three-year terms.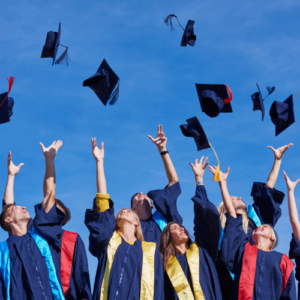 Major Event Schedule
Trivia Team Challenge – Saturday the week before the Super Bowl – late Jan/early Feb
Annual Appeal fundraiser – mid-March
Breakfast Meeting – late May/early June – the Friday before Graduation
Golf Tournament – 3rd or 4th Monday in September
Annual Meeting – 1st Wednesday in November
Holiday Swap – 3rd Sunday in December
New Directors are welcomed to the board at the TSF Annual Meeting and dinner held on the first Wednesday in November at the Crystal Community Club.  An orientation session is held within two weeks of the annual meeting.
Prospective members are welcome to attend a board meeting to experience a typical meeting.
If you are interested in serving on our Board of Directors, complete the application below.  Please feel free to call our office, 781-245-4890, or email admin@tsfofwakefield.org, if you have any questions or concerns.