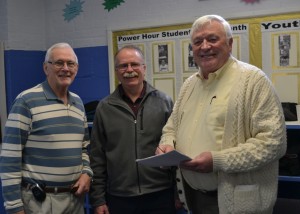 The Scholarship Foundation (TSF) of Wakefield, Massachusetts is a non-profit community organization that helps Wakefield students meet the costs of higher education.
We are a scholarship program that makes a difference in our community. We are local people raising money for local students.
Since our inception in 1960, we have set out to accomplish our purpose by expanding the number of scholarship recipients and by increasing the size of the scholarships.
Funds are provided by: Donations from Individuals, Groups, Businesses and Organizations; Memorials, Trusts or Bequests; Fundraising Events; and Income Earned on Investments.