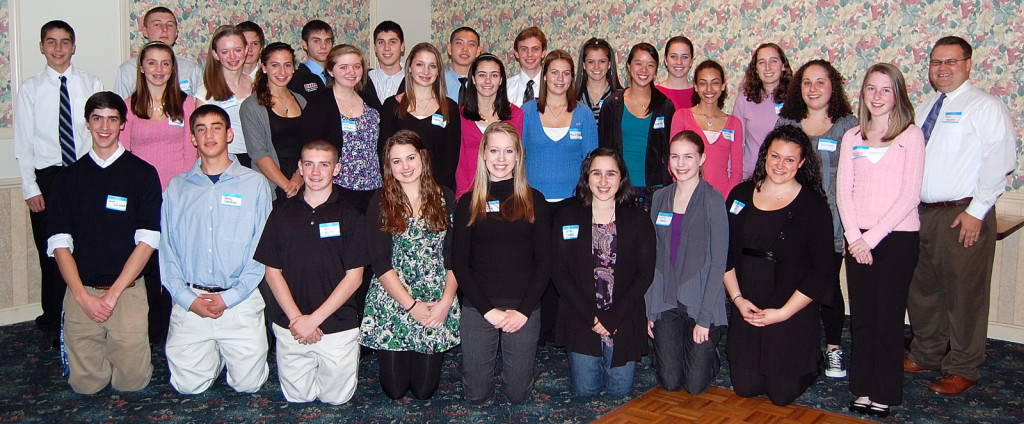 Who is eligible for a scholarship?  Any student who is a resident of Wakefield, who will be attending school full time, and who demonstrates financial need is eligible for a scholarship . Each applicant must complete a TSF of Wakefield Student Application, as well as Submit a Copy of your 2021-2022 Confirmation Page from the Free Application for Federal Student Aid (FAFSA) AND Data Pages from your 2021-2022 Student Aid Report (SAR) from the FAFSA.  The information on the FAFSA report will be used to calculate the amount of the family's expected contribution.  We will determine your eligibility for a grant based solely on your own and your family's financial resources.
Who determines the scholarship recipients?  The members of TSF's Scholarship Needs Committee determine all scholarship recipients. This committee is made up of members of the Board of Directors. Directors who have relatives applying for TSF awards are prohibited from serving on this committee as stipulated by our Bylaws.
How are scholarship recipients selected?  Scholarships are awarded to those applicants with the greatest need. TSF determines need using a formula which contains several factors, such as the family income expected to be available to the student, the cost of tuition at the school selected, and the number of students in the family who are in college. Students are notified of their award status by letter during the second week of June.
We process all applications using assigned ID numbers rather than names, ensuring anonymity.
Are scholarships ever given for reasons other than financial need?  Yes. Each year seven Bill Spaulding Merit Awards of $600 each are awarded to exceptional high school seniors. In order to be eligible to apply, students must be college-bound high school seniors in the top 10% of their class and a Wakefield resident. The Boston College academic Achievement Award, funded anonymously in 1987, provides a scholarship annually to a WHS graduating senior who will attend Boston College. The Rhudine Johnson Unsung Hero Award is given to two graduating Wakefield High School students (one male and one female) who are deemed "unsung heroes" of their graduating class as chosen by their classmates. The Dan Blanchard Award is made to a graduating senior at Wakefield High School who has excelled in Social Studies (History) and has shown an interest in athletics. These merit-based awards are determined without regard to financial need.
Where do I get a TSF scholarship application?
Please download and print out the following document.  ( 2021-2022 TSF application – – Financial Need Scholarship Application (2021-22) (pdf version) ).
Applications are also available at these locations:
Guidance Office at Wakefield High School

Career Room at Lucius Beebe Memorial Library

Americal Civic Center Lobby

We also mail copies to area vocational and private high schools.
An application will not be considered complete until our office receives the your 2021-2022 FAFSA document.  It is essential that families follow the directions carefully to complete and submit both the FAFSA report and the TSF of Wakefield Application itself. TSF cannot process a TSF of Wakefield Application if the FAFSA report is not received at our Wakefield Office. Likewise, the FAFSA report is useless without a completed TSF of Wakefield Application.
Important Notice for Applicants:
We're Sorry … Our Office inside the Americal Civic Center building will be CLOSED for an undetermined period of time.
PLEASE MAIL your Application to us at:  TSF of Wakefield, P.O. Box 321, Wakefield, MA 01880
The due date for TSF financial need applications continues to be March 31st.
If you have questions or concerns, our email address is:  tsfofwakefield@earthlink.net
…
Do you accept late scholarship application?  Applications received after the due date will be held aside and considered in a first come/first served manner using any money left over once we consider applications received on time.  Applications received after July 1 will not be considered.